Il 26 giugno nella splendida cornice dello storico Palazzo della Cancelleria Vaticana a Roma si è svolto un grande evento che celebra il connubio tra il passato e il presente, creando un solido ponte di comunicazione tra Keope, una invenzione tutta italiana, opera di Amedeo Maffei, e il genio di Leonardo Da Vinci.
Il video è disponibile anche in lingua inglese: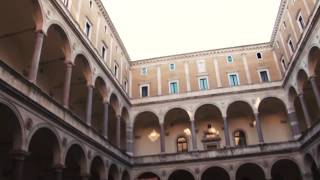 Keope and Leonardo Da Vinci.
Keope and Leonardo Da Vinci.

On June 26, in the beautiful setting of the historic Palace of the Vatican Chancellery in Rome there was a great event that celebrates the marriage between the past and the present, creating a solid bridge of communication between Kheops, an all-Italian invention, by Amedeo Maffei, and the genius of Leonardo Da Vinci.